HP Indigo Digital Printing
An HP Indigo 7900 Digital Press was recently installed at Identigraphix's Walnut, CA headquarters. 

The acquisition of this upgraded HP Indigo press will enable our business to achieve competitive differentiation in the OEM competitive space," said Judi Sofka, vice-president and co-owner of Identigraphix. "We were looking for a solution with the full advantages of digital print to take our digital business to the next level, including offering sophisticated customization in a wide range of high-end markets. Being able to now meld digital with our specialty print definitely allows us to give our customers a distinct advantage."

We will use the new HP Indigo to provide customized OEM graphic overlays, control panels, instrument dials, merchant decals, custom decals, security labels, corporate branding, packaging, point-of-purchase, point-of-sale, and more, with the addition of variable data printing for unique items, including one-of-a-kind HP Mosaic designs.

The new HP Indigo 7900 at the company is equipped with all of the 19-inch Indigo premium print capabilities, including seven ink stations for special colors such as silver, premium white and fluorescents, special effects printing with raised and textured print, and HP Indigo One Shot printing for synthetic substrates.  

 
EFI Wide Format Press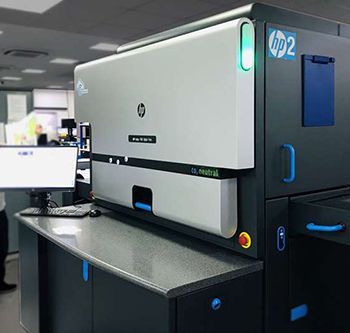 It's all about you, how can we help achieve your goals?
Contact us online or give us a call.